Upcoming Events

Concerts In the Park – Cracklin' Diamond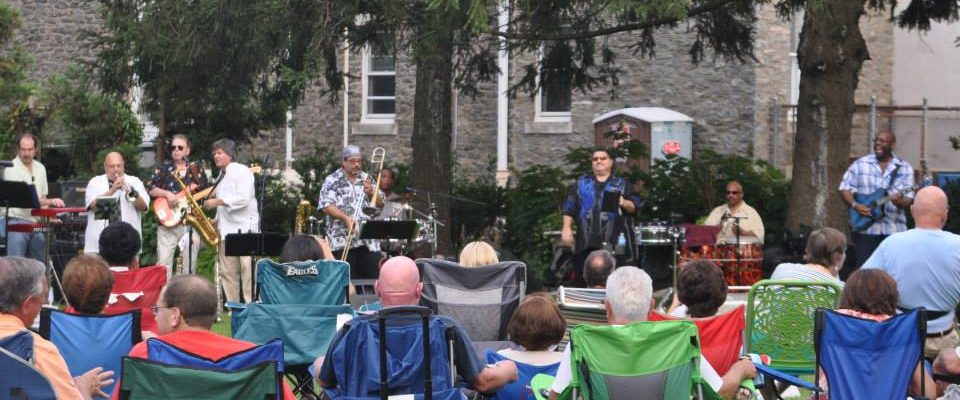 Our annual Concerts In the Park series will start on May 30, 2018 and take place every other Wednesday!
Rain Date will be the following Wednesday.
Concerts take place in the park at the Richardson House on the corner of Maple & Bellevue Avenues. (102 West Maple Avenue, Langhorne PA for GPS directions)
Bring your chairs or blankets for this fun outdoor live music event.
Snacks and drinks available for purchase. 50/50 fundraiser tickets for sale.
August 8th concert is featuring Cracklin' Diamond.
Cracklin' Diamond is a dedicated group of seasoned musicians who capture the heart and soul of the Neil Diamond song catalog and other classics of the era as well more contemporary dance tunes!
"Cracklin' Diamond's party and dance sets are anchored by strong, faithful renditions of the best of American songwriter, performer Neil Diamond. The presentation is especially made real by front man, Joe LaTorre, whose voice channels Neil and whose looks bear a close resemblance to the iconic singer as well! Joe's natural vocals, look and professionalism are in stark contrast with the vocal mimicry and corny antics of similar tribute acts."
"To complete the musical package, Joe is backed by some of Philly's top pop musicians and also shares the stage with the exciting female vocalist, Cara Broadbelt! Another key to this group's success is in the mix — they have found the secret to satisfying the broad range of tastes so typical of today's live music fan."