Our Purpose
---
The purpose of the Langhorne Borough Business Association is to foster and encourage the growth, progress and betterment of our community
---
Langhorne Borough Business Association is a group of business owners from Langhorne Borough and the surrounding areas. The LBBA addresses concerns that affect the business community in Langhorne Borough and works with the local government and residents to make Langhorne Borough a better place to work and live. LBBA works to improve communication and mutual understanding on issues to improve and grow the community as a whole. The LBBA meets on the 4th Wednesday – 8 months throughout the year.
---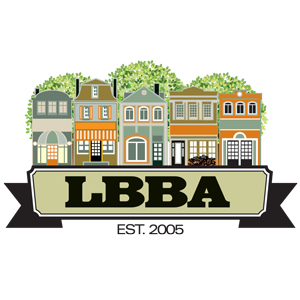 ---
Facts About the LBBA
---
When I become a member, what do I do?
Attend regular meetings to learn about the happenings in Langhorne Borough.
Meet and network with other local business owners and members.
Enjoy the opportunity to gain access to long-time business owners in the Langhorne Borough area.
Be an advocate for the local community.
Become an active participant/supporter of events which are produced by the organization each year.
Who are the members?
Local businesses of all kinds: owners, managers, key staff can all become a member. Refer to the current
list of members
and
apply here
Do I have to be a sponsor of events?
No, however, many of our members choose to sponsor events that will benefit their local business. There are many ways that members can support events without a monetary contribution. Members tend to have certain events that mean more to them either personally or professionally that they would like to help grow.

Where can I best serve the organization?
Get involved. Show up. Learn more and decide for yourself how you can help LBBA and how the LBBA members can help you in your business.
When are meetings and where are they?
4th Wednesday of every month except the months of June, July, August and December at the Jesse W Soby American Legion Post – 115 W Richardson Ave, Langhorne, PA 19047 (Second floor – entry is around the west side of the building).

What are the membership dues?
Currently only $75 per year (January to December) with discounts available for LBBA sponsored events and table fees. All members receive a free listing on the Langhorne.info website with member and company name, address, contact phone, website link and one (1) social media channel link (Facebook, Instagram, or LinkedIn whatever serves your business best.)

How long has the LBBA been around?
The LBBA was founded in 2005 by a group of Langhorne Borough Business owners, come meet them at the next meeting!

What committees can I join?
Each event has a planning committee who may meet separately from the main group to plan, execute and produce each special event in the borough.

List of Board Members:
President – Dawn Abbamondi, Hat Girl Marketing
Vice President – Tim Burns, DJT Productions
Treasurer – Ellyn Schoen, Langhorne Tax & Bookkeeping
Secretary – Tim James, Langhorne Coffee House
Member At Large – Amy Johnson, Langhorne Candle Company
All Board positions are for two years with staggered voting for President, Secretary and Member at Large on odd years and Vice President and Treasurer on even years. Nominations occur in October with voting at the last meeting of the year in November or December (depending on when Thanksgiving falls.)
List of committees & chair person(s):
Run For Woods/Clayton Thomas Scholarship – Kari Thomas
Concerts in the Park – Tim Burns
Harvest Day – Ellyn Schoen and Kari Thomas
Charles Dickens Night – Amy Johnson
All committees are open for volunteers and you may join any committee you have interest in helping execute their goals.
The 4 Tenets of the LBBA
---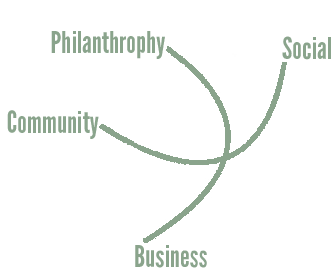 Community • Business • Philanthropy • Social
---
LBBA is all about building the local community in the Langhorne Borough and surrounding areas.
We help promote local business. Any business that operates here, whether it is professional, retail, restaurant or service based.
Many of our activities raise funds to support philanthropy for the local food pantry, annual adopt-a-family programs, and our annual scholarship(s) to a Neshaminy High School graduate going to a county or PA state college in honor of Clayton Thomas, a long-time business owner, resident of the borough and a founding member of the LBBA.
We come together each meeting and have the opportunity to be social while we offer ideas and support that will foster growth in the Langhorne community. (Many members continue the meeting at the Langhorne Hotel afterwards.)
---
---